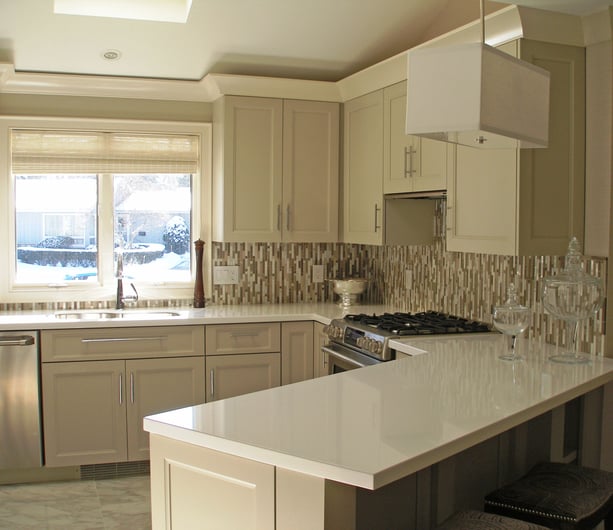 Bigger is not always better. Proving that point beautifully is this gorgeous small kitchen design and remodel in coastal Rhode Island by the General Woodcraft kitchen design team.
Thanks to a vertically laid ceramic tile backsplash, a creamy monochromatic palette and scaled down appliances, this kitchen feels very spacious despite limited parameters.
The angled peninsula creates seating, a copious amount of space for food prep and entertaining and also delineates the kitchen from adjacent areas. This kitchen design features Signature Custom Cabinetry with customized stiles and rails and custom colored painted cabinets.