Do you have an old or dated fireplace or mantel? Nothing says welcome home like a hearth. Especially in the winter. And definitely in New England. If you live within a one-hour drive of New London, CT, we can help.
Master craftsman Art Sylvia has been carefully creating new fireplace surrounds and mantels for decades. And he loves it. He is meticulous and does careful, quality work that many of our clients absolutely love. You can too.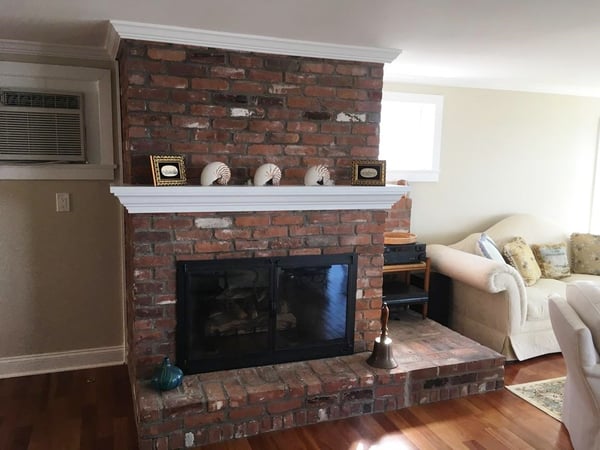 Before- older fireplace with a dated, rustic look
This renovation project started with an older brick fireplace. When it was originally built, it probably looked great. Not anymore. It looks dated and out of style. It doesn't fit the homeowner's design scheme of the 21st century.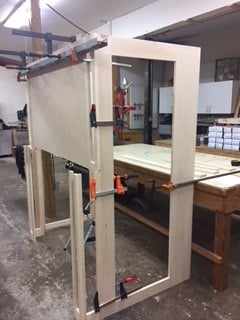 Art patiently met with the clients to learn exactly what they were looking for. He offered options that met their needs. And then he went to work. Carefully selecting the wood. Meticulously planning his process. Game on. Measuring. Re-measuring. Jointing. Cutting. Carefully fitting. Clamping. Gluing.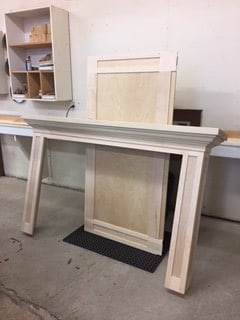 First the basic frame components. Then the precise detailing. Then assembly. Need your project painted or stained? We can do that, too. This client wanted their custom fireplace surround painted.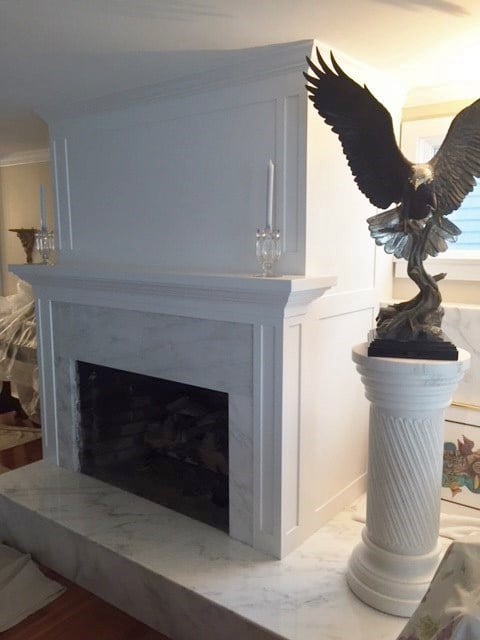 After - Custom Shaker style fireplace surround, painted and installed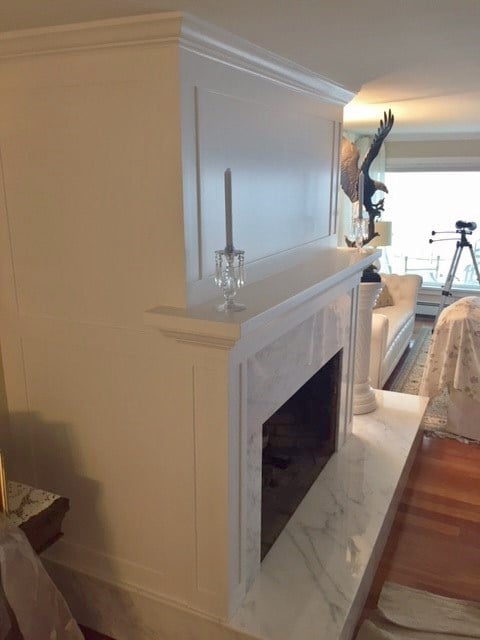 Here's another angle of the custom fireplace installation in coastal Connecticut
We hope you enjoyed this article. Please CONTACT US if we can help you with a custom fireplace surround.