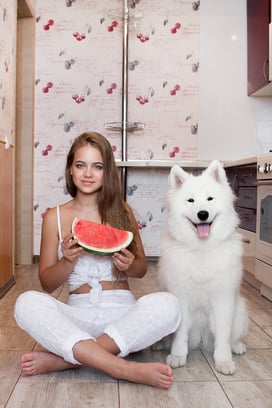 Americans love their pets and they spoil them rotten. Our devoted friends are never far, following us from room-to-room, determined not to miss out on any of the action. Most folks could use a little less company underfoot in the kitchen, however.
If you are planning an upcoming kitchen renovation and have pets, consider some of these thoughtful additions in your kitchen cabinetry design. They will keep your animals safe, comfortable and may help avoid a sprained ankle, or two one day.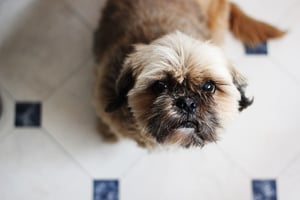 Pet Beds: The kitchen island is the perfect space to house a cozy pet bed and/or feeding station. If you have the floor space, you don't even have to sacrifice storage. Simply extend the counter top past the back of the cabinet. Small kitchens can carve space too by leaving off the door of a base cabinet to make a narrower niche for smaller dogs and cats.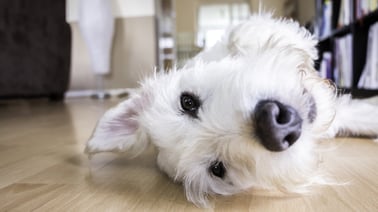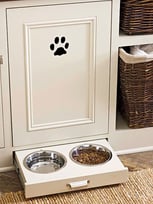 Feeding Time
: Many cabinet manufacturers offer pull-out drawers which discreetly house pet bowls. Add a roll-out cabinet with plastic kibble bins beside it and make feeding even more efficient. An easy way to create space for bowls away from feet (without losing storage) is by recessing a base cabinet and adding a little ledge.Quality kitchen companies can help you customize such a space most anywhere in your kitchen or utility room.
These ideas are just scratch the surface of pet-friendly kitchen design. When you select a quality cabinet manufacturer along with a talented kitchen company, you can create almost anything to delight your furry friends.
We love what we do ... and you will too.