Lots of my friends and people we meet ask where I work and when I say, "General Woodcraft", they often swoon and tell me about a wonderful experience they had, or their friends had, or their parents had, or their cousins had or friends of their parents and cousins had.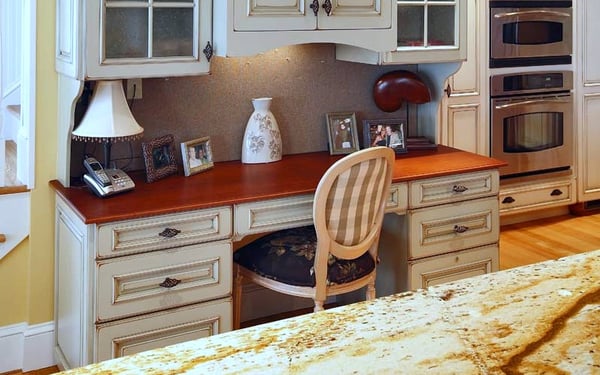 At first I was amazed that General Woodcraft had such a consistently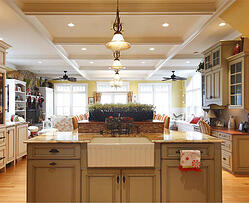 strong reputation. I frequently hear comments like, "General Woodcraft designed a kitchen for us and it is so beautiful! We had it installed a few years ago and we love it as much as today as we did when it was first installed." People who bought Ipe hardwood decking from us fifteen years ago often call us up to thank us for such a beautiful and long lasting deck. The list of satisfied customers goes on and on and it continues. I was and continue to be overwhelmed by the positive feedback that we consistently hear from past and present clients.
This customer loyalty did not happen by accident. Satisfying our customers above and beyond their expectations is not the exception to the rule – it is the standard. We call it The General Woodcraft Experience and you just can't get the same thing anywhere else. When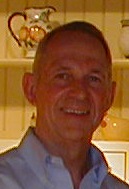 I first joined General Woodcraft in 2008 I was surprised to hear the philosophy of Steven Crook (president, owner and CEO of General Woodcraft). I asked Steve point blank, "Steve, why on earth would you take the time and spend the money to send a craftsman from our woodshop out to make repairs on a job we supplied eight years ago? Clearly we are not expected to or obliged to do this work?" Steve's response to me, and I'll never forget it was, "It's a marketing expense." From my perplexed expression Steve could see that I needed further explanation.
Steve went on to explain that General Woodcraft has always gone to great lengths to satisfy its clients - even if it hurts. Word of mouth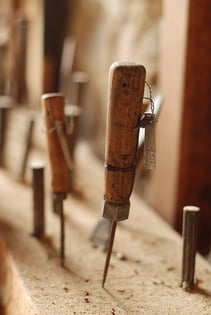 advertising from satisfied customers has been the hallmark of our marketing philosophy and is the biggest reason people continue to come back and do business with us. Any company can write a fancy advertisement or radio spot or TV commercial, but there is no better advertising in the world than lots and lots of satisfied clients. Although it takes years to develop a strong and loyal clientele, Steve's consistent efforts over many, many years continue to pay dividends.
Satisfying our clients for the short term and long term are a core value of our company. We look forward to the opportunity to share The General Woodcraft Experience with you or your friends - or your parents or your cousins or friends of your parents and cousins. Come on in and let us design the kitchen of your dreams or the deck of a lifetime.
Please visit our websites for additional information about kitchens, Mataverde decking, wood siding, hardwoods, custom woodworking and more: