Secrets to an Amazing Kitchen Design: Part Three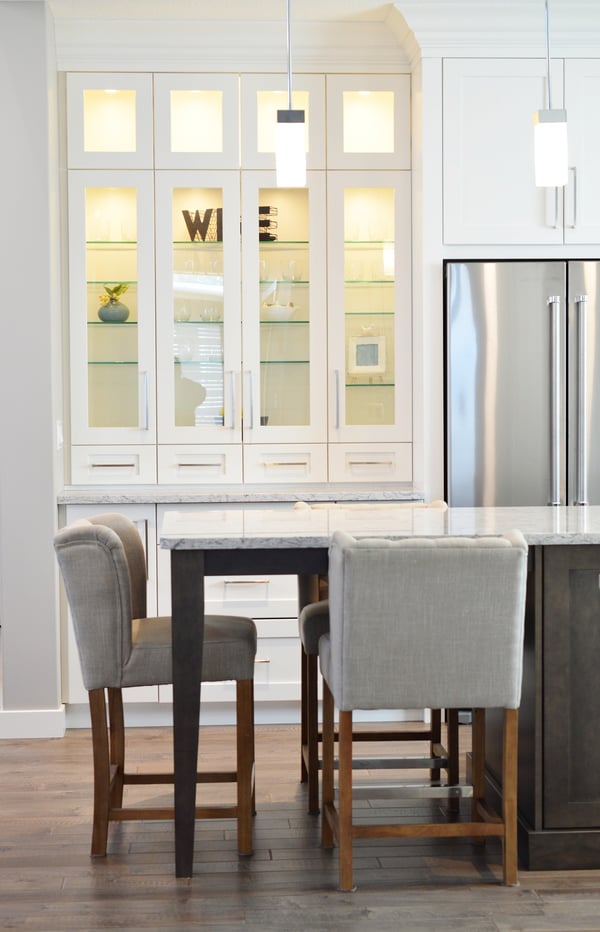 You're gaining momentum with your kitchen renovation project. Thanks to the collaborative efforts of your talented designer, you have a stunning kitchen plan in your hands. The next step is to choose the best kitchen company to supply and install your cabinetry.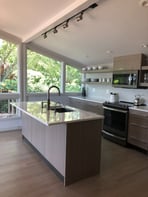 We have compiled a few essential questions to help you find the right kitchen design and installation company for your needs.
First, identify eligible candidates using similar methods we suggested to help you select the right kitchen designer:
Ask family and friends for recommendations.
Visit well-respected appliance, tile and stone suppliers, and ask who they themselves would use.
Schedule a time to meet the top candidates in-person to discuss the following:
How long has the kitchen company been in business?
The entire kitchen design process is fraught with risk. A new company that promises the moon isn't worth much if they go under next month. Then what good is your warranty? Ensure that a kitchen design company has been in business for a substantial length of time and that they will actually be able to honor their promise to tune-up their work.
Are they trustworthy?
Personal references are a great way to determine the integrity and credibility of a kitchen design company, its owners and its employees. Is the company in question in good standing with the local Better Business Bureau and Department of Consumer Affairs? Does your court's small claims department have a wing in their honor? The internet makes it very easy to conduct background checks on contractors and companies for projects of this size. There are also many sites like Angie's List, Yelp and more that provide a feedback forum for savvy consumers. Ensure that you will be comfortable and safe having these people in your home, and around your family, for a significant amount of time.
Do they care about their customers?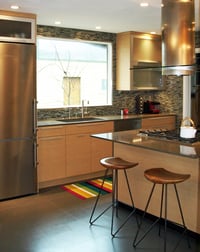 Choose a kitchen company that is concerned about your long-term satisfaction - not just your money. Establish their commitment to customer service. How long will they stand behind their work and their products? (Get everything in writing). Is their warranty up to industry standards? Ask for references and find out if they were treated professionally throughout the project - and afterwards when the warranty was tested.
Are their kitchen cabinets made well?
Know what to look for when you're shopping for kitchen cabinetry. You want to remain within your budget and honor your style but determine the value by checking out a few measures of quality. Are the drawers dovetailed? How thick are the door/drawer faces and inside panels? Are cabinet shelves adjustable and better yet, do they pull out? Slow close drawers are a wonderful feature. Are the door faces solid wood or composite? This section will be covered in a future blog but these features and more will be covered by your kitchen designer when you select a cabinet manufacturer.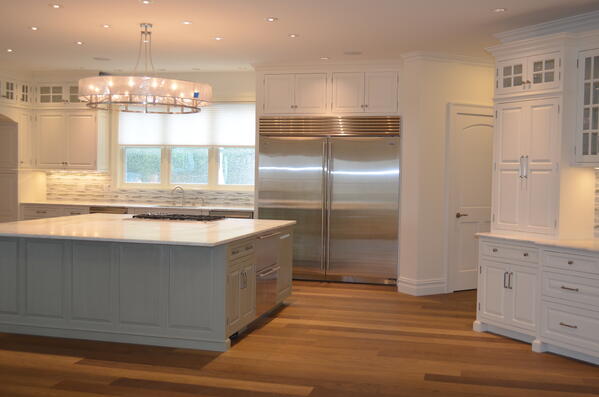 We wish you the best of success with your selection of a kitchen design and installation company. With a designer and kitchen company to provide guidance, let's talk next time about how to establish the right budget for your kitchen remodel.