A little bit about General Woodcraft ...
At General Woodcraft, we love fine design and the rich, warm character that wood products can add to your life.
Founded in 1949, General Woodcraft has a proud heritage of quality that we think is evident in the projects you see throughout this site. Our many clients, architects, designers, builders, contractors and discerning homeowners, and their projects, speak to the professional performance – on time and within budget – which we consistently deliver.
General Woodcraft was chosen to provide teak for the U.S. Coast Guard Barque Eagle and for Mystic Seaport Museum's 19th Century sailing ship, the Joseph Conrad. We supplied our Mataverde® Ipe decking to the Treasure Island Casino in Las Vegas and to the Clinton Library in Little Rock, Ark.
General Woodcraft Mission

General Woodcraft is a dynamic team committed to providing our customers world class service and environmentally responsible, quality products.
Our goal is to consistently deliver the "General Woodcraft Experience" to all of our valued business partners with trust, respect and a highly responsive positive attitude.
General Woodcraft 's Capabilities
Major boardwalks and piers along the Eastern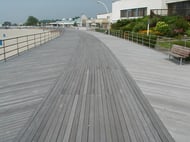 Seaboard and beyond are adorned with Mataverde Premium Ipe Hardwood Decking. Wherever long-term beauty, affordability and durability are required, Mataverde Premium Hardwood Decking is the material of choice.
We've designed and installed kitchens, libraries, entertainment centers, and home offices in some of the finest homes in New England, and furnished many with one-of-a-kind, custom mouldings, mantels, millwork and cabinetry.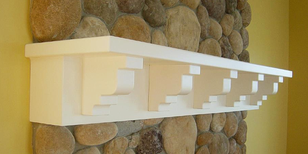 Our team of craftsmen, design professionals, operations personnel, sales and management are committed to meeting the needs and the best interests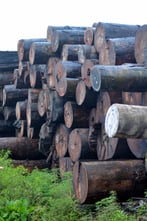 of our clients, fellow professionals, suppliers, tradespeople, and the environment. Whenever possible, we try to purchase lumber products for our stock that have been harvested using sustained yield forestry methods and we continue in our endeavor to operate our company in an environmentally-sensitive way.
In all facets of our business, we are guided by the acronym, TRACC, which stands for Trust, Respect, Attitude, Communication and Consistency. That's what you can expect when you work with us, and that's what we deliver.