MATAVERDE® PREMIUM HARDWOOD DECKING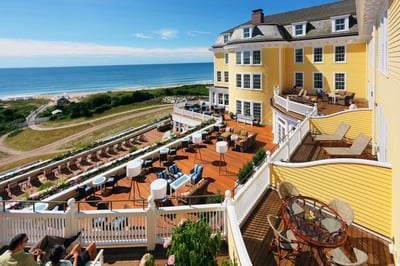 Photo: Mataverde Premium Ipe Decking at RI's Ocean House Hotel
Mataverde® Premium Ipe, Cumaru, FSC Machiche and Garapa Decking are the finest hardwood decking materials available anywhere.
Mataverde® high density hardwood decking is real wood that is extremely durable, free of toxic preservatives and can be virtually maintenance free. Mataverde Premium Ipe, Machiche and Cumaru have a Class A fire rating.
---
WHY MATAVERDE DECKING?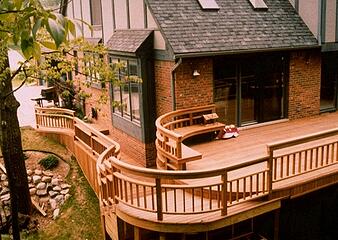 Mataverde® Premium Hardwood Decking is responsibly harvested and has proven its durability for residential and commercial projects in all 50 states and in many other parts of the world. Some Ipe decking installations are over 50 years old and still perform beautifully.
General Woodcraft has the largest inventory of Mataverde® Premium Hardwood Decking products in North America. With over 2 million feet of Premium Ipe, Cumaru and Garapa in stock, laid end-to-end our inventory would extend from Rhode Island to Virginia.
---
MATAVERDE® PREMIUM HARDWOOD DECKING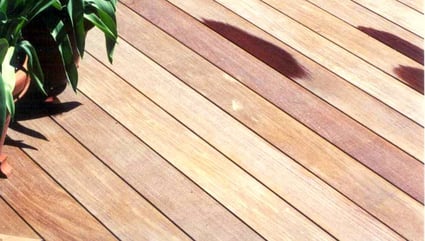 - All sizes and accessories available from 1x4 to 6x6
- A stable, consistent, durable material for decking and outdoor structures
- Environmentally-responsible harvesting
- Free of toxic preservatives
- A low maintenance decking alternative
- Up to five times harder than pine, cedar or redwood
- Selected species are covered by a 25 year limited warranty against insects and decay
- Competitively priced
- Available with FSC® Certification
---
THE MATAVERDE DIFFERENCE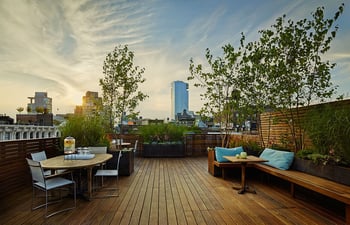 Mataverde® Premium Hardwood Decking is backed by a 25 year warranty against insect damage and decay and Ipe, Cumaru, Garapa and Machiche Decking are all available FSC® Certified for green building and Leadership in Energy and Environmental Design (LEED)™ Projects.
These all-natural, premium hardwood decking materials provide beauty and longevity that rival the finest teak...and at very reasonable prices.
---
FIND OUT MORE ABOUT MATAVERDE DECKING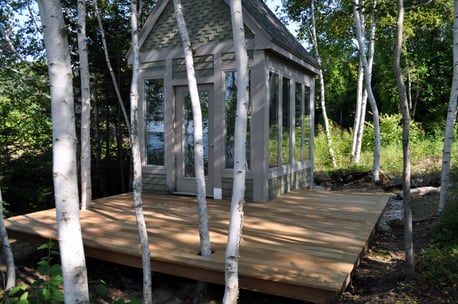 LEARN MORE : MATAVERDE DECKING SPECIES