We get it. You've been planning on remodeling or updating your kitchen for years and you're finally ready, only to find out:
The new kitchen of your dreams is out of your budget range

You found the right price for a kitchen but it doesn't meet your needs

The kitchen designer doesn't understand your needs
We feel your pain. We hear similar stories every day. We understand that updating your kitchen can be a painful process – but it doesn't have to be. Planning and designing your new kitchen can be fun! We have the experience and sophistication to meet your dream kitchen goals while helping you stay within, and manage, your budget. Here's how: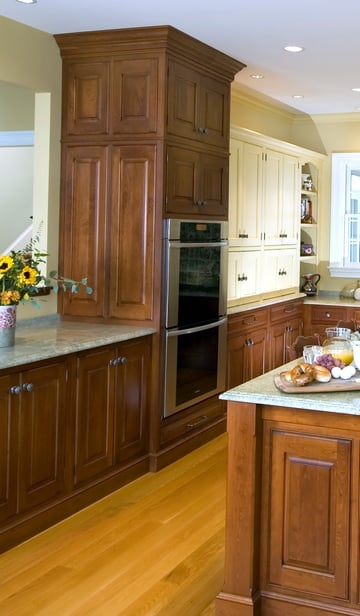 Our Kitchen Design Process is simple and user friendly:
Start by scheduling an appointment that will work for you, so you don't have to hurry or worry
Bring in all your goodies, because we want to know what you are looking for. Magazine clippings, sketches, any ideas or 'must haves" are great. The more you know about what you want, the easier it is to help you get there.
If you like us, and think we may want to work together, please invite us over to your place. We will schedule an appointment to come visit your home. Please don't worry about any clutter or mess – that actually helps us get an idea of your possible need for additional storage. We'll take some measurements and learn more about your hopes and dreams for a new kitchen.
As soon as we have a set of preliminary drawings ready for you, come on over to our place and we'll review them with you. What works best for you, what doesn't work and more will be discussed. We promise to be patient and very good listeners. This is a great meeting, because you get to see what your new kitchen can become. (I'm starting to get excited.)
Approve your final drawings. We will make the necessary changes and invite you back over to review your final design. (Oh my gosh, I'm so excited now!)
Relax and let our team do what we do best – deliver the kitchen of your dreams. (This new kitchen is so beautiful, I can't wait to invite our friends over!)
And they lived happily after.