Of all the places we can spend our renovation budget, once again kitchen remodels and deck projects are at the very top of the list of cost versus value. Kitchen remodels and deck projects provide the best return on investment of all remodeling projects. When you invest your remodeling dollars in these two spaces, the paybacks are the greatest. Not only do these two projects top the list of best remodeling investments, they are definitely the most fun!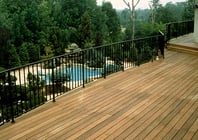 Think about it. If you are entertaining guests during beautiful weather, where does the party usually end up? If you have one, outdoors on the deck is typically the "go to" gathering spot. Cookouts, delicious food, cold beverages, great music and fun for all. Being outside and at one with nature and the great outdoors is only a few steps away. Some of the best memories can be created right outside the door of your home. With today's fast paced lifestyles, peace and relaxation can be yours without having to travel at all.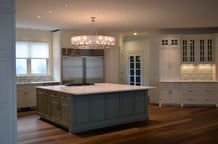 Kitchens are often called the 'heart of the home' and for good reason. Kitchens are where families gather together and spend the most time with one another. Kitchens are intimate and personal. When you have friends and family over for dining or entertaining, where does the core group often end up? In the kitchen of course! Even if the gathering doesn't start in the kitchen, it will often end up there because kitchens are a fantastic place to gather. Kitchens evoke a feeling of warmth and hominess like no other place on earth. It's no wonder kitchen remodels top the list of best renovation values.