PLANNING YOUR KITCHEN DESIGN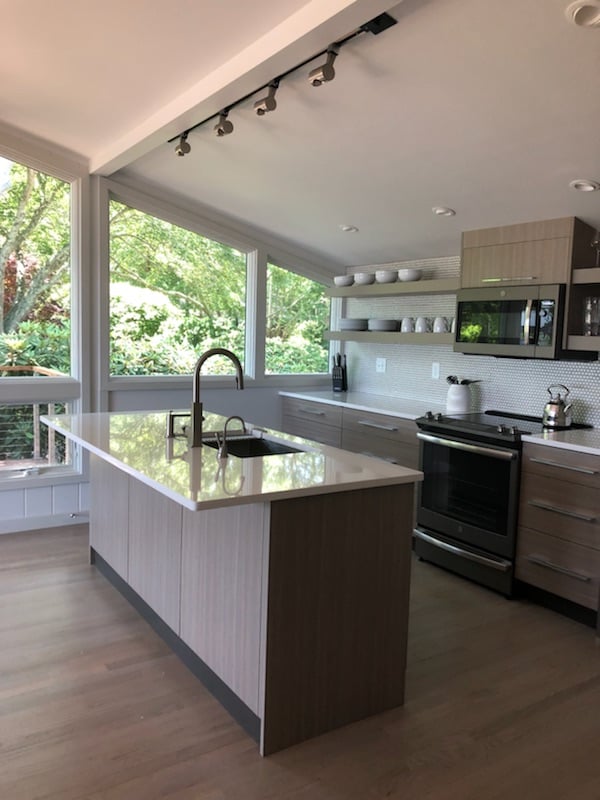 With so many details to consider, planning your new kitchen can be overwhelming.
We are here to help. Our award winning design team will help you along the way to make the whole kitchen design process easier and more enjoyable. We believe that your design journey is just as important as your final design destination... your dream kitchen. We'll help guide you towards the kitchen that works just right for you and your family, your beautifully designed kitchen that will bring you happiness for years to come.
What can I do to help prepare for my new kitchen design?
To get the best results out of your new kitchen design, it really pays to do your homework. You've probably been dreaming about a new kitchen for a long time. You may have saved clippings of beautiful kitchens from magazines, you may have printed kitchen cabinet pictures from the internet...by all means, bring these with you to your Kitchen Design Consultation. You may have been "wowed" by a friend's or neighbor's kitchen and may want to incorporate something similar into your kitchen design. Any thoughts, ideas or sketches of how you want your new kitchen to function and look should be brought along with you, too.
Many designers can create a kitchen layout that looks good.
Our experienced professional kitchen design team can help you create a beautiful kitchen that looks great AND fits your lifestyle and needs. Our kitchen designers will ask lots of questions during the design process. We'll want to know how many cooks are in your household and who they are, whether they're left handed or right, tall or short? Will you entertain in your kitchen? Will you have family meals in your kitchen? Will you pay bills and plan your week, read the Sunday paper over a cup of coffee and help your kids with their homework all at your new kitchen island? If so, we'll need to know that too. Thoughtful planning is key to creating the your perfect kitchen.
Your dream kitchen may be a once in a lifetime opportunity... plan on doing it right.
Of course you want great looking cabinetry and a terrific kitchen design that functions perfectly for your lifestyle, but you also want to stay within your budget. Our kitchen designers will work within that budget to help you achieve your kitchen design goals. The talented kitchen designers at General Woodcraft have years of experience helping our satisfied clients meet their vision for their new kitchens, on time and on budget. Stop in to see just what our Kitchen Design Team can do for you.