SMALL KITCHEN DESIGN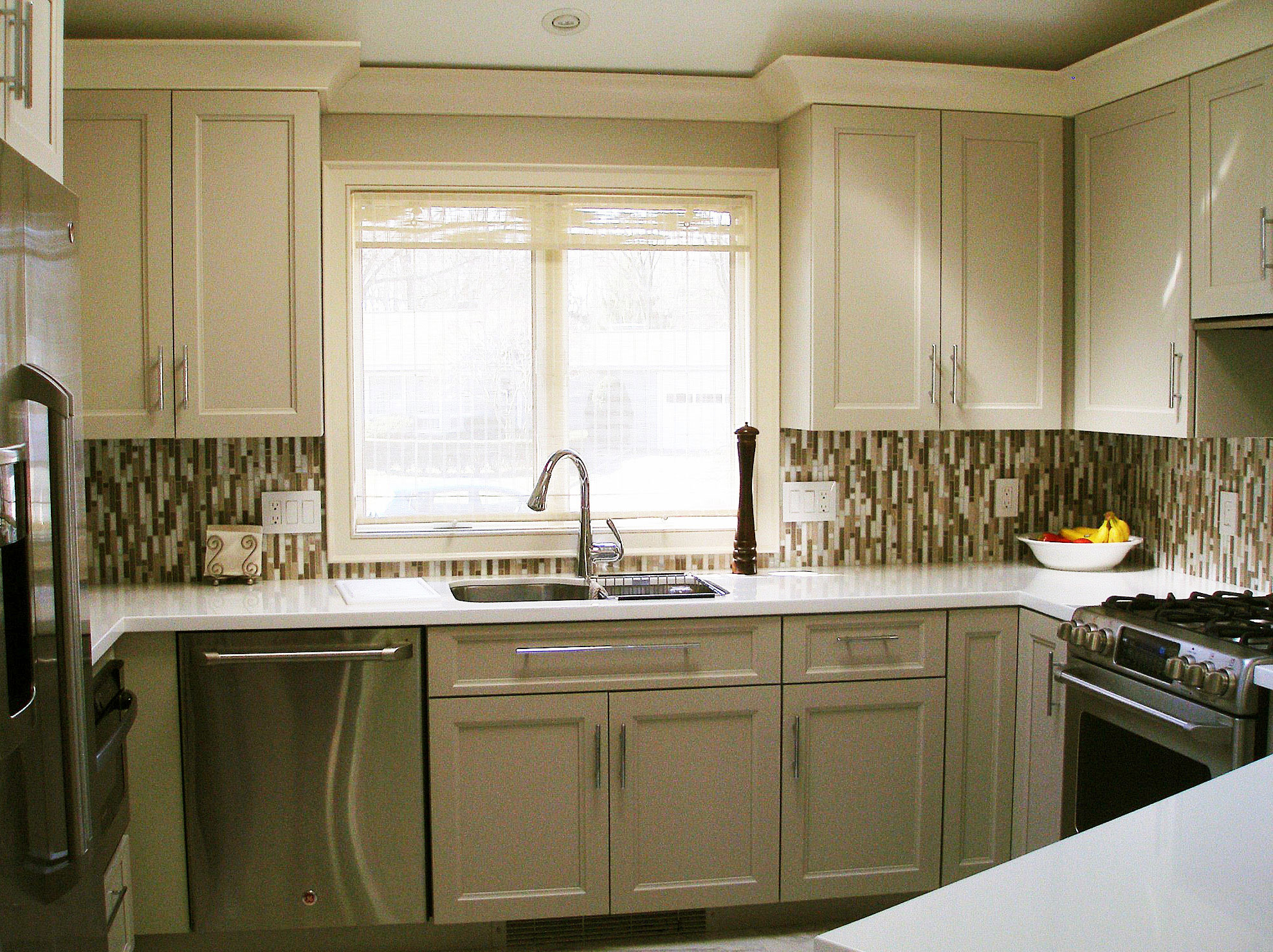 We create great kitchen designs for small spaces.
When it comes to kitchens does size really matter? Designing your small kitchen may seem like a challenge, but if done carefully, you will end up with a small cozy kitchen that functions just as well as a much more spacious one. A "small kitchen" can mean different things to different people. I've seen a "small kitchen" that was large enough to land small air craft, another "small kitchen" could have doubled as bowling alley and yet another "small kitchen" that really wasn't much larger than a postage stamp. Kitchen size truly is objective.

Regardless of the square footage, there are basic items that all kitchens have in common.
At the very least, every kitchen should include a sink, a refrigerator, a cook top, an oven, minimal storage and counter space. When designing a small kitchen each of these items need to be chosen carefully to maximize its usefulness and functionality.
To make a small kitchen feel more like a more spacious one, start with properly scaled appliances.
If you have a small kitchen and it's in balance with the rest of your home, you probably don't have 6 children, 3 dogs and your in-laws living with you. S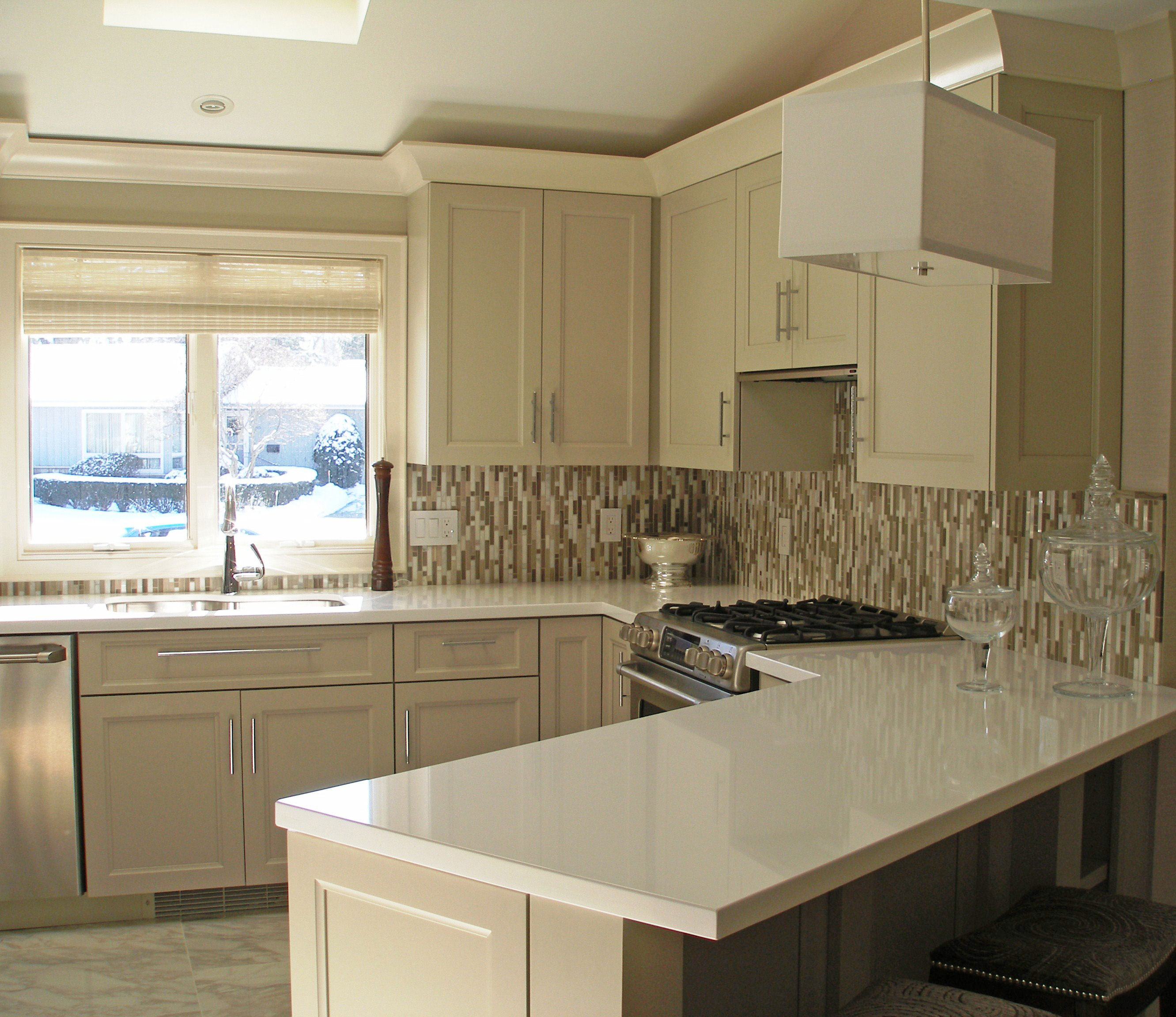 o, consider appliances that are scaled down to fit your space and the size of your family. This will make your kitchen feel proportionate and will keep your kitchen balanced with the rest of your home. Using smaller appliances may also give you a little more counter space than larger ones. Remember, today's appliances are designed to give you the biggest bang for every square inch, so keep your options open and don't shy away from looking at smaller refrigerators, cook tops or microwaves.
Just because you have a small kitchen doesn't mean you need small cabinets.
Fewer large cabinets will actually give you more storage options (less cabinet framing and more open space)and be visually less cluttered which will make the space feel bigger. You'll have less cabinet doors and drawers to open and ultimately more space to store your collection of kitchen gadgets. And, don't forget about the space above your head…. Kitchen cabinets that go to the ceiling instead of stopping at "soffit" level will give you the feeling of more height, plus, you gain additional storage space in taller cabinets, which is especially important in smaller kitchens.
Designing your small kitchen may be a challenge. But, when you tackle your project with a bit of foresight and imagination, you will end up with a wonderfully thought out kitchen that lives much bigger than its actual footprint.